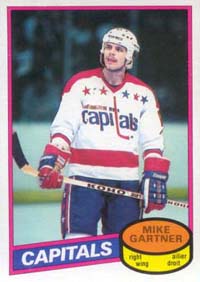 This week I was dismissive about the Dynamic Funds that swept this year's Canadian Investment Awards. I argued that it's easy to celebrate past performance, but impossible to identify managers whose success will continue in the future. One commenter, a financial advisor, disagreed and suggested that choosing a manager who will outperform is no different from identifying a skilled hockey player.
This comparison just doesn't hold up. If a hockey player scores twice as many points as the average player for several years in a row, it is highly likely his superior performance will continue, because skill determines virtually 100% of a player's results. Sidney Crosby can be fully expected to outscore the average NHL player for a very long time.
Investing is nothing like playing in the NHL. The bulk of an investor's return comes from simply accepting market risk, which requires no skill whatsoever. Anyone who buys an index fund can instantly obtain near-market returns, and indeed, he or she will beat most professional managers after costs. I accept that it's possible to identify skilled managers, but the best they can hope for is returns that are incrementally better. One can never hope to identify a money manager who will dramatically outperform his or her peers, or the market averages, with anything like the consistency of a Sidney Crosby.
The NHL's Couch Potato
All these hockey metaphors made me wonder: what NHL player best represents the index investor? The name that comes to mind is Mike Gartner. Most non-hockey fans have probably never heard of Gartner, even though he played in the NHL for almost two decades before retiring in 1998. He was never a household name because he never had a single season with mind-blowing numbers. In fact, he never once led the league in any major scoring category:
| | |
| --- | --- |
| Seasons played: | 19 |
| Number of 50-goal seasons: | 1 |
| Highest one-season goal total: | 50 |
| Seasons leading the NHL in goals: | 0 |
| Number of 100-point seasons: | 1 |
| Highest one-season point total: | 102 |
| Scoring titles: | 0 |
So was Mike Gartner an "average" player? Hardly. Gartner scored 708 goals in his career, which places him sixth overall, ahead of Mario Lemieux, Steve Yzerman and Jaromir Jagr. In 2001, he was inducted into the Hockey Hall of Fame.
Mike Gartner was one of the fastest skaters in the NHL, but he was not more skilled than Lemieux, or even Yzerman or Jagr. He didn't have to be. Gartner had longevity: on average, he missed no more than five games per season — he was "fully invested" for 19 years. More important, he was extremely consistent: while he never exceed the 50-goal benchmark in any season, he scored 30 or more goals a remarkable 17 times, something neither Wayne Gretzky nor Gordie Howe ever managed.
The lesson for investors is this: Gartner was not the best performer in any given year, never won a major NHL award, and never won a Stanley Cup. He never got the respect he deserved — The Hockey News insulted him by ranking him 89th in their Top 100. Yet despite all of this, his long-term performance was not merely good, or even great: he was one of the most successful hockey players of all time.
Next time someone asks you why you would invest with index funds that will never beat the market or win a Canadian Investment Award, take them to the Hockey Hall of Fame and tell them the story of Mike Gartner.